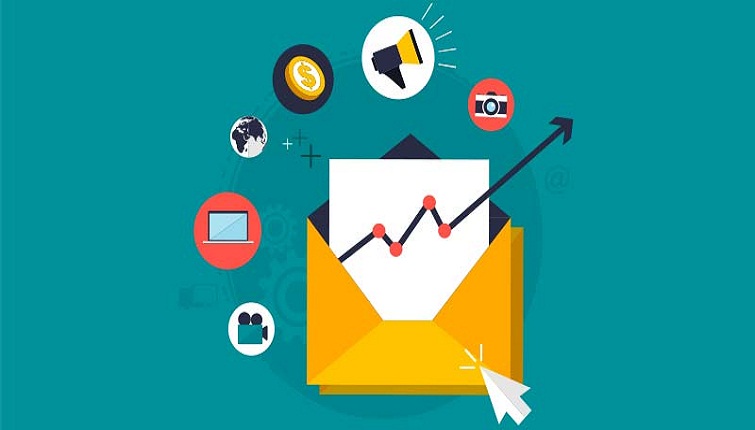 Email marketing is considered one of the strongest marketing channels a business can use to succeed. Having an email marketing strategy is a great way of marketing your brand with a high chance of generating more sales and profit. Although people understand how important and valuable it is to have an email list, very few businesses have an email marketing strategy. In fact, most businesses are yet to start building their email list.
Businesses must remember that they own nothing in the online world except their email list and business website. Everything else, from company listings to social media profiles, is rented space and can be lost any time for whatever reason. You need to build an email list because it's part of your content marketing strategy.
How does it help? Well, the purpose of a business site is to generate traffic and convert it into leads. Everything began after you've generated quality leads and built a solid email list. Planning is imperative, especially how you'll be communicating with your target audience and what you're going to offer them. You don't want to have people signing up for your email list, but you have no plans of connecting with them. If you don't connect with the as soon as possible, they might forget you.
Businesses can use different types of emails to communicate with their customers. If your business is small, you may send the following types of emails to your list; Dedicated emails, email newsletters, useful blog posts, and lead nurturing. You may use one or all of them. It all depends on your objective of creating the email list.
Dedicated emails are the most popular and are often used when announcing events or a new product. You can use dedicated emails to announce any particular offers to your loyal customers, generate interest in a new service or product, welcome any new members or inform your customers on any upcoming events.
Offer Valuable Content
Creating great content for your business site will attract more people and convert them into leads. Make sure your content is optimized properly and be consistent in your posts. Your content marketing strategy should generate not only more traffic but also increase the trust of your brand. Providing your visitors with a way of signing up for your email list will help you start off your email marketing strategy.
Your email marketing strategy should define your intended message, how often you'll be sending emails, and how the reader will benefit. Remember those you're sending emails to are only concerned about how you are helping them solve a problem. Use email newsletters to keep in touch and build a relationship with your audience.
When it comes to new subscribers, your intention should be to drive them to take action and eventually convert them into customers. That's when you'll need to use lead nurturing emails. These are emails aimed at providing valuable content to drive prospects to act.
Email marketing is a great way of building your reputation as an expert in your industry and establishing lasting relationships with your customers. Want to know more you can contact us anytime.